THE TEAM
Dr. Tim Pham BDSc (Melb,1991)
Dr Tim is focused on his commitment to providing on minimally invasive and High-Tech dentistry. Dr Tim has more than 2 decades of clinical and CEREC 3D skills and experience. His simple, conservative, yet high-tech approach to dentistry is influenced by the teaching of the profound CEREC inventor/teacher Professor Werner H. Mörmann. Over 15 years, Dr Tim has saved thousands of heavily-damaged and "beyond repair" teeth using CEREC technology.
Outside dentistry, you may see Tim playing A-Grade table tennis at our local sports clubs or kite-surfing at our beautiful beaches.
Dr Tim is supported by a friendly, caring and professional team Lauren, Lisa and Yen. Their aim is to always provide the highest level of care and make your visits as pleasant and easy as possible. Your first contact with us will most likely be with Lauren and Lisa.
Whether it's answering a phone call, responding to an email or liaising with you before or after an appointment, they strive to provide you with professional and personalised service.


CEREC , TECHNOLOGY ahead of its times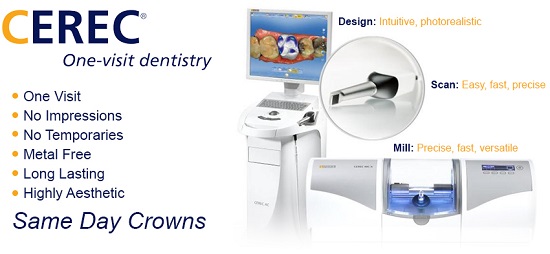 THE DIGITAL DENTISTRY
No one ever wants to spend more time at the dentist. At Macedon Ranges Dentistry we take dental fear and busy time seriously, so we invest in world-class technologies such as CEREC 1 visit 3D CAD CAM, The digital painless injection WAND (You might not even know you've had an injection ), Instant and safe digital Xray etc.. all to ensure your trip to the dentist are more comfortable, less time in the chair while your dental concerns are addressed effortlessly.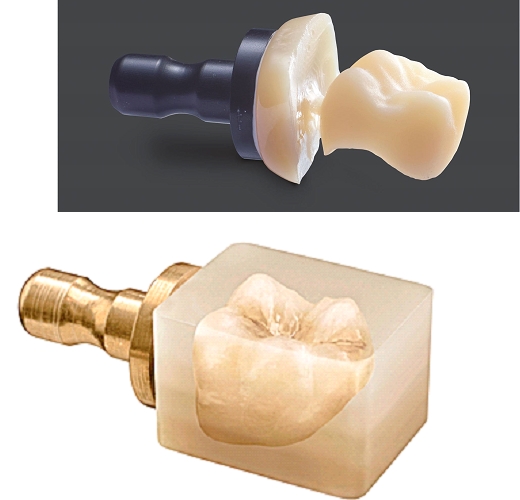 New Patient Offer
Save over $250 on your first visit .
A thorough and unhurried initial check-up is essential to determine your goals for visiting the Dentist, establish an accurate diagnosis, and plan effective treatment.
We want to make your first (and every) visit, as comfortable and easy as possible.
Because the check-up is so important, we have made it affordable at $ 95 ( normally valued at $371) , OR NO GAP if you have dental insurance.
For $95, you will receive the following:
Comprehensive examination (item number 011).
All intraoral Pa Xrays, as many as required (item number 022).
Mouth cancer screening
Reports and UPFRONT quotes.
We will show you the easy and effective way to take care of your teeth at home.
We provide an oral care pack to ensure you'll have everything needed to continue taking care of your teeth at home.
Other common item number are 018, 037, 061, 072, 073, 221. Most health funds will pay most of them back.
Following this, we will provide you with a written treatment plan, with recommended options and costs quoted upfront. This is often done on the day giving you the opportunity to ask any questions and discuss options with Dr. Tim.
Once you have a plan like this, you'll be free to decide to undertake as little or as much treatment as you wish, over a time period that suits you. We find that if you have a good idea of what to expect in the future, how much to budget for and how long a particular treatment might take, it takes the guesswork out of your dental health and gives a peace of mind that you're on the right track.
We request that you allow up to 1-hour for this important appointment.
Nervous Patients
It's common to be nervous about visiting the dentist, but that doesn't make it any easier for you. We know being nervous, or having a fear of dental treatment can be a very serious issue especially if it's stopping you from getting the treatment you need. If you're a nervous patient, we're here to help.
We are expertly trained in dealing with nervous patients and will work through your concerns in your own time until you feel ready to have treatment. If you're concerned about visiting us please let us know when you call us.
Emergency Appointments
If you're in pain and need immediate treatment call the practice on 5420 7789. We have time set aside for emergency during business hours every day between Monday and Thursday.
We will get you out of trouble easily and quickly.
Paying For Your Dental Care
Many payment options available means you can have the dental treatment you need, when you need it.
Cash, EFTPOS and credit cards, Health Fund Members – HICAPS
Processing payments for our Health Fund members is really quick and easy.
Payment Plans
We've found My Smile Plan to be fast, easy and hassle-free. The instant application process is performed at the practice and takes just 2 minutes.
For more information, call us on 5420 7789 or visit mysmileplan.com.au
We're ready, are YOU?
With 27 years clinical experience and the capability and skills to use world class technologies ,We will find solutions for your dental need. Most solutions are high quality, simple and affordable. Pop into the practice on 77 Aitken St Gisborne, contact us online or call us on 5420 7789 to book an appointment today.