CEREC TECHNOLOGY ahead of its times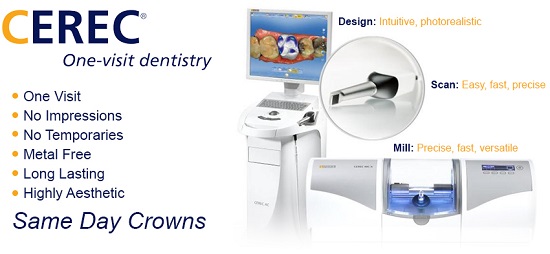 Onlay-Inlay Crown Alternatives
Minimally Invasive dentistry is a good dentistry. It's the responsible way to conduct dentistry. In the old days, it used to be "crown or filling" was the only restoration option from your family dentist. Now, with advancements in digital dentistry like CEREC, we can offer more conservative options to crown like inlays and onlays. We feel that by being more conservative, more of your own tooth structure is preserved hence less trauma to the tooth and less prone to root canal requirement. The restored tooth is much healthier and stronger in the long run. It's just a better way to do dentistry.
Digital CAD/CAM CEREC system is used to customise any sized piece to restore the tooth. No impressions! No temporaries! Completed in an hour!


Easy to Replace Amalgams
There are a number of ways to replace old metal restorations! Don't worry, they are easy to get out! In this case, they were replaced with "composite resin". It is a tooth coloured material which is placed directly into the teeth. It is simple and economical.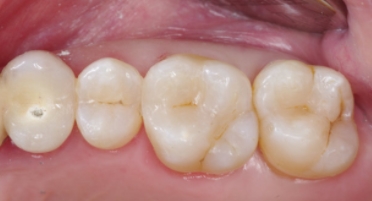 Digital Dental Implants
Having missing teeth or wearing annoying dentures can make it hard to eat and talk or socialise. Fortunately, we have dental implants to replace those gaps. You can have a digital tooth over the implant in just 1 visit.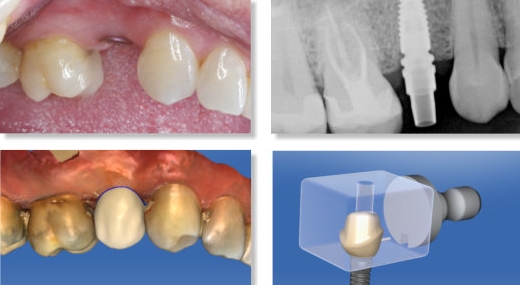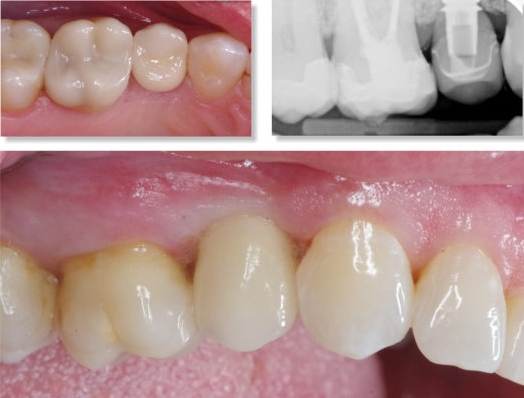 I have a missing tooth. What are my options?